Description
With new dimensions, Tuli Tabletop keeps intact the inspiration in nature. The new model retains all the attitude and ego that has always had with its elegant lines, now closer than ever and very adaptable to various types of tables or furniture.
It is a protagonist in any place and situation and it feels great about it.
Technical Characteristics
Materials// stainless steel, lacquered steel
Burner// 400 ml (liquid bioethanol)
Protection// high temperature resistant round glass
Dimensions// 300 Ø x 516 h mm
Weight// 13,5 kg
Autonomy// 3:00 hours
Technical Drawing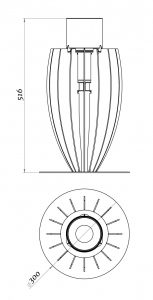 Proportion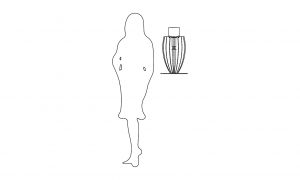 Colours

RAL 9003
Note: More colours available upon request.